Richard Baker, artist, b.1948
Figurative artist working from a studio in Cambridge UK.
Garden and Landscape, Rivers and Sea, Cambridge, London, Still Life and Botanical and Life Drawings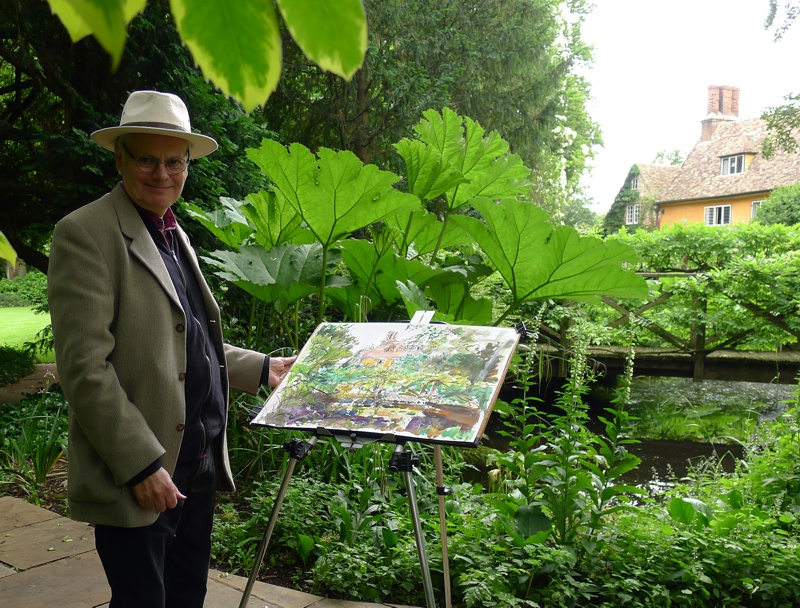 Painting in the garden of the Old Vicarage, Grantchester (photo taken by Chris Lockwood)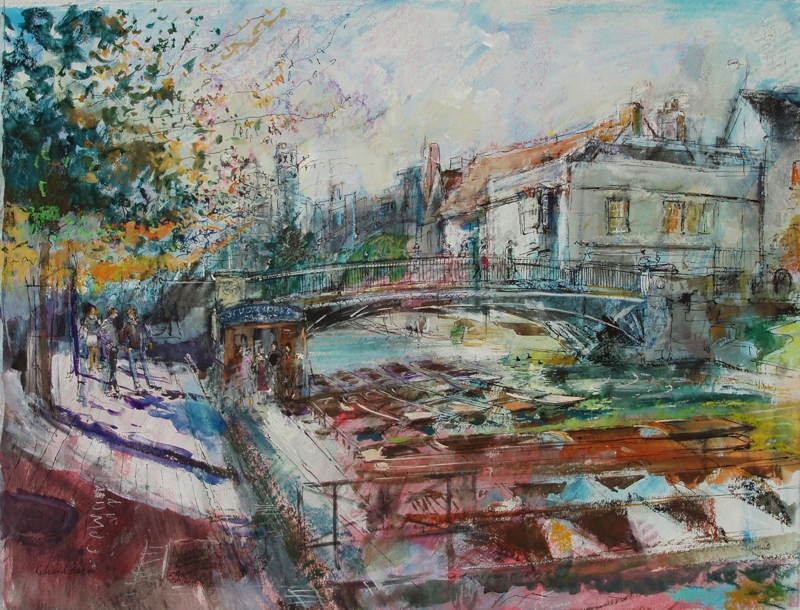 Quayside and Magdalene Bridge, Cambridge.
Do please explore my work on Flickr, arranged in themed albums: urban and townscape, street scenes, portraits, still life, water, landscape and gardens. My life drawings are best seen in this Google photo album (contains nudity).
I grew up and went to school in Portsmouth and Southsea and my early work was produced around that area. I often painted beach scenes, the docks and the surrounding countryside plus portraits of family and friends. Here is a larger collection of my Portsmouth and Southsea paintings and drawings in a Google photo album (most of which I still have).
For a cv and a summary of exhibitions etc please see this page .
I welcome enquiries about my paintings and drawings cambridgeartstudio@gmail.com but I do not sell by mail. Over the years many paintings have found collectors via small galleries, art societies and personal contact. I am not over-ambitious in my pricing. I have a small garden building useful for hanging a changing selection of work and there is a lot of unframed work in portfolios. Some photos of the studio in the garden are in a Google album here. If you want to look at work in the studio that can be arranged. I continue to be cautious about Covid. Eager to hear about exhibition opportunities and secluded sketching locations near Cambridge.
I have a Twitter account, a Facebook page and Instagram
There's a lot of my work out there so please ask if you want me to identify any paintings that might be mine.
This simple website does not gather any personal information or set cookies